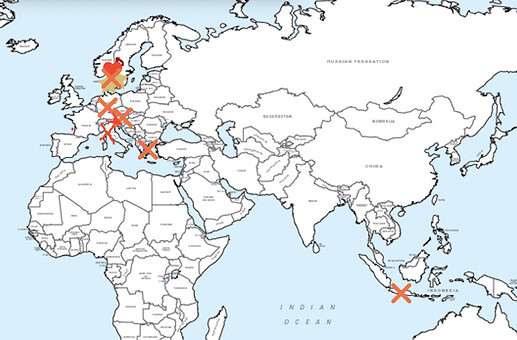 Co-creation and participation in mobility
International course for Chalmers University of Technology. Above is the map where we all drew where we're from.
We have today talked about the importance of co-creation and participation in the mobility field.
People need to be able to decide on what we shall do, why we do it and how we do it - and after that be part of the creation, belong to it and do it, realize it, together. Like in ridesharing: we make decisions about the ridesharing as equals and then we rideshare as equals.
In that way people are both co-creators and participants. They both belong to the result and have responsibility for the result.
Your mission is:
As a group, choose something that has to do with mobility, "a mobility field". Find inspiration in the list we looked at in class
Write 700 characters about how you would change the mobility field you have chosen so people would be able to both make decisions (co-create it), be part of it (belong) and do this field together (participate in it and realize it).
At 10.50, paste your 700 characters as a new entry below and return to the Zoom-meeting.