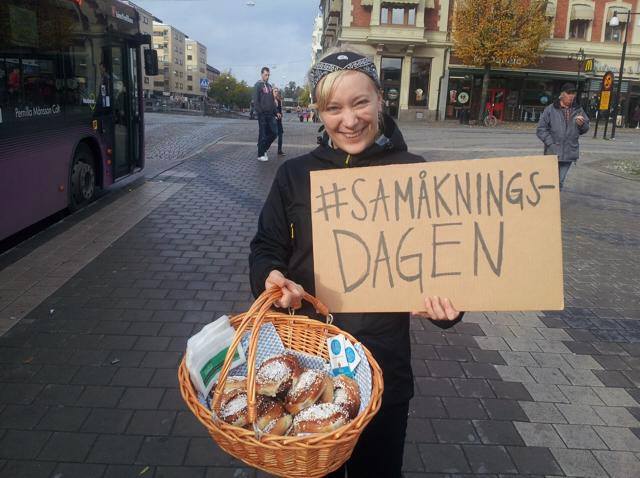 For starters, it's easy to celebrate The International Ridesharing Day!

Just like when we rideshare together we also celebrate together. All you have to do is to start a thread here in in this forum for your geographical area, and others can join in.
This is how you start:
Open this thread and look at it as an example:
Göteborg, Sweden - The International Ridesharing Day 2021 - Samåkningsdagen

Start a thread by pressing the button "Skapa ämne" in the category about The International Ridesharing Day (we will hopefully soon have this forum in English, sorry for that).
You can only start a thread for a geographical area, not for a brand or a name. Example: the town of Gothenburg (Göteborg) in Sweden is a geographical area. The public sector and private individuals can start threads, but brands and for-profit organisations need to contact our non-profit organisation before posting. Se contact information here: Contact information / kontaktinformation

Subject: The subject of your entry shall start with the geographical area followed by "The International Ridesharing Day", year and then, if you want, the local language of your choice. Example: Göteborg, Sweden - The International Ridesharing Day 2021 - Samåkningsdagen

Write in both English and your local language. In that way we connect to each other all over the world! . There are also local words for "The International Ridesharing Day" that you can use, see them here.

Write how the day is celebrated in your local area. Example:
Hand out coffee and a talk about ridesharing
Organise a dance party
Invite people to a seminar about ridesharing
Drive around a free of charge ridesharing bus in your local area
See more inspiration in the main category
An image is always fun! Add at least one image.

Your entry is the first in a thread, make it clear that others can post an answer to your thread with suggestions of more ways of celebrating in your local area. You can say that by writing "Do you want to do something more in local area (example: Göteborg) - write your suggestions below!" Important to note: we do this celebration collaborativly, so if someone else suggests something it's understood that they themselves organise it.
That's all! When the thread is started you copy the link and share it whereever you like so others can join. If there's comments in your thread of suggestions that seems to be happening, feel free to edit your entry with the new information!
If you have any questions about anything, feel free to contact us. Here's our contact information.